Español
Workforce Success Story – Andre Samayoa  (Capitola)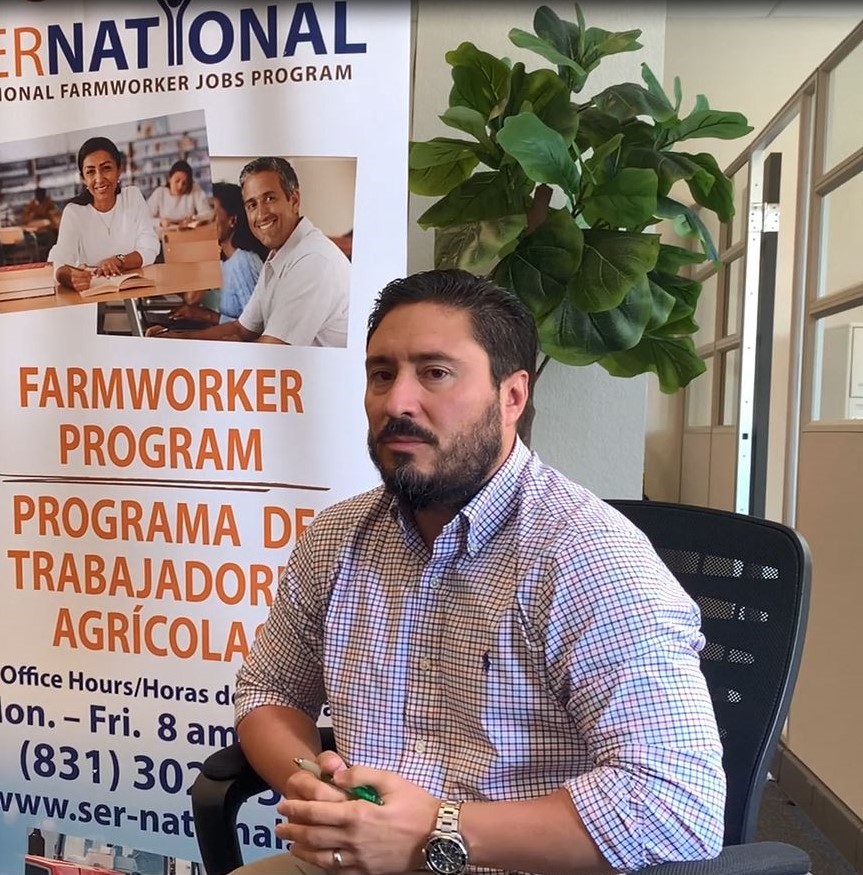 After working with fellow veterans following his discharge from the military, Andre Samayoa found himself unemployed in October 2021 due to the COVID-19 pandemic. He decided to seek help from America's Job Center of California in Capitola as he began the process of looking for a new job.
"As a veteran, he was referred to the Jobs for Veterans State Grant program, or JVSG, and was assigned to an EDD program representative Amy Vradenburg," said Alan Burrafato, manager at the Capitola AJCC office. An objective assessment determined that Mr. Samayoa would benefit from support with resume development, job searching, and mock interview practice.
"Andre was motivated and very focused on finding a job," said Vradenburg. "He took advantage of all the tools we provided to help him with his job applications and subsequent interviews."
At the job center, Samayoa also took advantage of labor data available and information on job openings to concentrate his job search around his home in Santa Cruz County. "The help they gave me was very important in finding a job," said Samayoa.
Along with many other companies, Samayoa applied for a job at the SER (Service, Employment and Redevelopment) Jobs for Progress National, Inc. in Watsonville, a national network of community-based organizations that offers assistance to disadvantaged communities. He was called in for an interview, and was hired in November, 2021 as a regional director for their National Farmworker Jobs Program. Andre now oversees staff in Santa Barbara, Imperial, Santa Clara and Santa Cruz Counties.
Samayoa partially credits his past experience assisting people in connecting with employment programs and services, but is also very grateful to the Capitola AJCC and its staff for their invaluable assistance, such as providing Andre tips on interviews and preparation on how to answer specific behavioral and situational questions. He states that the interview training made a positive impact on his confidence while he was answering questions from upper management during his job interview for SER National.
Samayoa believes the assistance he continues to receive after his participation in the center's programs is very helpful, especially the "encouragement and counsel" from the center's dedicated program representatives.
According to Vradenburg, the Capitola office aims to ensure that the people they assist are able to grow and excel in their jobs; "We believe in our motto" she states. "Our Business is your Success."
Andre Samayoa found the perfect job to allow him to return to doing what he's always enjoyed: helping others. He credits the Capitola AJCC and its staff with helping him achieve this.