Español
The EDD's Response to Fraud
At the EDD, we are dedicated to fighting fraud and protecting benefits for California workers in need.
During the COVID-19 pandemic, we experienced an unprecedented surge of fraud attempts, particularly in new, federal pandemic benefit programs, which lacked traditional safeguards in an effort to get benefits to workers who needed them. We responded by developing and implementing a strategic plan to:
Detect and prevent fraud and other criminal activities.
Investigate and prosecute criminals.
Recover lost funds.
Help victims of identity theft related to benefit claims.
Since 2020, our efforts have prevented more than $125 billion in attempted fraud.
We encourage our claimants to remain vigilant and safeguard financial and personal information to help prevent fraud, including identity theft. To learn more, visit Help Fight Fraud.
Fraud Prevention
We work with local, state, and federal law enforcement to prevent fraud, hold fraudsters accountable, and recover lost funds for the Department and taxpayers.
New Technology and Tools
We have invested in new technology and tools to prevent fraud and catch fraudsters in the act.
To prevent identity fraud at the start of the application process, we launched a new identity verification system, ID.me. This new system has stopped more than $125 billion in attempted fraud.
In addition, our Special Counsel worked with ID.me to refer cases of fraudulent claims to law enforcement agencies. These cases represent more than $54 million in fraudulent payments.
We have partnered with vendors and data scientists to identify potentially fraudulent claims using cutting-edge data analytics and to refer these cases to law enforcement agencies for further investigation and potential criminal prosecution. To date, utilizing work performed by ID.me, Accenture, and Thomson Reuters Special Services, we have referred cases representing more than $223 million in fraudulent payments.
We have partnered with Thomson Reuters to cross-check unemployment applications against law enforcement databases. Between October 2020 and January 2021, this effort stopped at least $60 billion in potential fraud.
Other actions that we have taken to fight fraud include:
Setting up a 1099-G call center to help victims of identity theft deal with any tax-related questions.
No longer printing Social Security numbers on mailed documents to reduce the risk of identity theft.
Working with Bank of America to:

Issue chip-enabled debit cards that enhance security.
Strengthen fraud-prevention strategies.

Working with the CalOES PUA/COVID Task Force on thousands of active investigations, arrests, and prosecutions for unemployment fraud including setting up agreements to ensure seamless sharing of information.
Delivering multiple customer alerts about text message and other phishing schemes.
Recovering and Returning Lost Funds
After a criminal conviction, we seek and are entitled to court-ordered restitution to compensate the EDD as a fraud victim. This restitution can include the return of fraudulently obtained funds seized during a criminal investigation. To date, we have obtained restitution orders for nearly $20 million in pandemic-related fraud.
In addition, we are working with experts in restitution and asset recovery and upgrading our process to recover stolen funds by all available means. We will continue to seek and recover fraudulently obtained funds, including through administrative actions, forfeiture, and other means.
Money recovered to date also includes unemployment funds from inactivated benefit cards. Most of these funds were related to the federal Pandemic Unemployment Assistance program and under President Biden's Pandemic Anti-Fraud Proposal, the EDD will be able to continue recovering funds. For more information on President Biden's proposal, see the fact sheet on the WhiteHouse.gov.
Fraud News and Quotes
"Justice Department Announces Nationwide Coordinated Law Enforcement Action to Combat COVID-19 Health Care Fraud"
- United State Attorney's Office Central District of California, April 20, 2023
"Tackling the biggest fraud in US history – pandemic relief"
- The Christian Science Monitor, April 3, 2023
"Employment Development Department Reminds Californians to Guard Against Identity Theft " Smishing " Scams"
– EDD, October 18, 2022
"Justice Department Announces COVID-19 Fraud Strike Force Teams"
– U.S. Attorney's Office, Eastern District of California, September 14, 2022
"California recovers $1.1 billion in unemployment aid amid fraud investigation"
– Los Angeles Times, June 21, 2022
"EDD Halts New Unemployment Insurance Fraud Attempt, Begins Notifying Claimants and Potential Victims"
– EDD, May 26, 2022
"Employment Development Department and California Office of Emergency Services Announce More Unemployment Insurance Fraud Crackdowns"
– EDD, April 12, 2022
"We will continue working with law enforcement to put fraudsters behind bars and recover every stolen dollar that we can."
– Fraud Special Counsel McGregor Scott, June 21, 2022
"Criminals will probe for weakness every day of the year and EDD will keep blocking them…EDD will continue to strengthen its fraud fighting capability and remind Californians to guard against identity theft."
– Fraud Special Counsel McGregor Scott, May 26, 2022
"Fraudsters attacked California and every state in the country with unprecedented criminal activity in 2020…These criminals defrauded taxpayers and stole benefits from workers in need. California responded aggressively with new anti-fraud measures that blocked billions of dollars in fraud attempts. We are now engaged in a monumental effort to uncover these complex fraud schemes and deliver investigations to law enforcement and prosecutors across California."
– Fraud Special Counsel McGregor Scott, April 12, 2022
"State unemployment systems last year were under attack by sophisticated international and domestic organized fraud schemes…We look forward to working with EDD, Cal OES, and local, state, and federal prosecutors to identify, investigate and prosecute those who stole benefits that rightly belonged in the pockets of Californians in need."
– Fraud Special Counsel McGregor Scott, July 20, 2021
"Through the joint agency fraud task force put in place by the Governor and coordinated by the Governor's Office of Emergency services, hundreds of investigations, arrests, and prosecutions have already occurred or are underway—with much more to come."
– Cal OES Director and task force chair Mark Ghilarducci, July 20, 2021
Investigations, Arrests, and Prosecutions
Since 2020, over 1,800 investigations have opened, hundreds of suspects have been arrested, and many have been criminally charged and convicted.
Only some counties respond to the State's request for law enforcement information. As of May 2023, those counties have reported:
Total investigations: 1,825
Arrests: 645
Convictions: 336
Funds Seized or Recovered
As of May 2023, $1,864,655,347 in unemployment funds have been seized or recovered.
Fraud Cases Referred
The EDD's Fraud Special Counsel McGregor Scott and his team identify and refer cases of fraudulent claims to law enforcement agencies.
In coordination with EDD's leading data analytics partners, Fraud Special Counsel has referred cases representing more than $223 million in fraudulent payments to local, state and federal law enforcement agencies.
Fighting Fraud at the EDD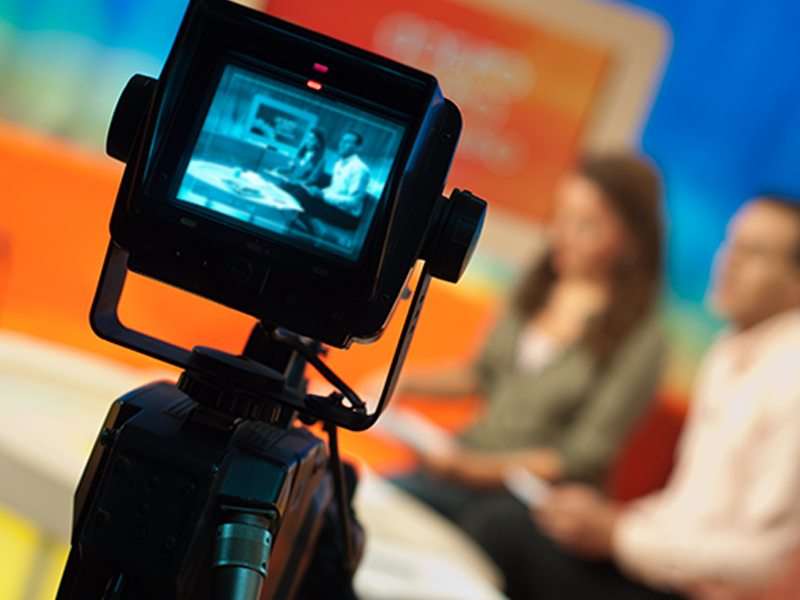 See McGregor Scott, our Fraud Special Counsel, discuss fraud prevention and restitution.