Español
Southern Job Fairs and Workshops
Together with America's Job Center of CaliforniaSM (AJCC) partners, we offer workshops in your area to provide career guidance and develop your job search skills.

Our job fairs provide a unique opportunity to interact with participating employers. Employers can screen and schedule qualified applicants for interviews, collect resumes and job applications, answer questions about the job and the company, and much more.

Job fairs and workshops for the Southern California region include the following counties: Fresno, Imperial, Inyo, Kern, Kings, Madera, Mono, Orange, Riverside, San Bernardino, San Diego, and Tulare.

See what's available now and take advantage of these opportunities.

For Veterans: For job fairs and workshops of special interest to veterans, look for the American flag next to the event name.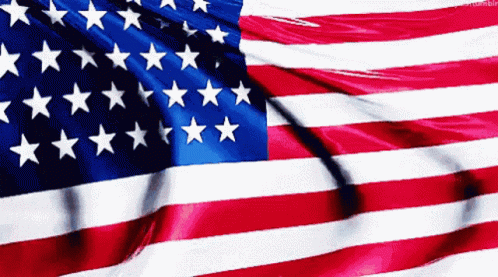 Scheduled Events
Job Search Workshop – Bakersfield
Location
Date/Time
Other Information
Virtual
Wednesday, November 22, 2023
9 a.m. – 10:30 a.m.
Topics include developing an effective resume, composing cover and thank you letters, networking, interview techniques, and salary negotiation advice.

Prior registration required. Register at CalJOBS.

Visit Job Search Workshop to enroll for the Zoom invitation.

For more information, call
Yoemma Esparza
661-336-6912
CalJOBS Workshop (Spanish) – Bakersfield
Location
Date/Time
Other Information
Virtual
Tuesday, November 21, 2023
2 p.m. – 3:30 p.m.
This workshop is conducted in Spanish. This workshop will provide an overview of CalJOBS and help job seekers develop resumes and online job search skills.

Prior registration required. Register at CalJOBS.

Visit (Spanish) CalJOBS Workshop to enroll for the Zoom invitation.

For more information, call
Yoemma Esparza
661-336-6912
Job Search Workshop – Oceanside
Location
Date/Time
Other Information
Virtual
Tuesday, November 21, 2023
3 p.m. – 4 p.m.
This workshop provides common sense tactics to be more effective in finding employment when dealing with little work experience, age discrimination, gaps in employment, barriers, and a return to the workforce.

Prior registration required. Register at CalJOBS.

Email Oceanside Office to sign up and receive a Zoom invitation.

For more information, call
Julie Belisario
760-666-6774
Interview Workshop – Riverside
Location
Date/Time
Other Information
Virtual
Tuesday, November 21, 2023
10 a.m. – 11 a.m.
Topics include interview techniques, verbal communication, and body language.

Prior registration required. Register at CalJOBS.

For more information, call
an EDD representative
951-304-5677
CalJOBS Workshop (Spanish) – Calexico
Location
Date/Time
Other Information
Virtual
Wednesday, November 22, 2023
10 a.m. – 11 a.m.
This workshop is conducted in Spanish. This workshop will provide an overview of CalJOBS and help job seekers develop resumes and online job search skills.

Prior registration required. Register at CalJOBS. Event ID: 972794

Registered individuals will receive a unique link 24 hours prior to the event.

For more information, call
Anais Perez Armenta
760-339-2722
State Employment Workshop – Calexico
Location
Date/Time
Other Information
Virtual
Wednesday, November 22, 2023
3 p.m. – 4 p.m.
This workshop provides information on the state job application process, veterans' preference, and job interview techniques.

Prior registration required. Register at CalJOBS. Event ID: 973894

Registered individuals will receive a unique link 24 hours prior to the event.

For more information, call
Anais Perez Armenta
760-339-2722
CalJOBS Workshop – Porterville
Location
Date/Time
Other Information
Virtual
Wednesday, November 22, 2023
9 a.m. – 10 a.m.
This workshop will provide an overview of CalJOBS and help job seekers develop resumes and online job search skills.

Prior registration required. Register at CalJOBS.

Visit CalJOBS Workshop to enroll for the Zoom invitation.

For more information, call
Sonia Cisneros
559-788-1383
CalJOBS Workshop (Spanish) – Porterville
Location
Date/Time
Other Information
Virtual
Wednesday, November 22, 2023
2 p.m. – 3:30 p.m..
This workshop is conducted in Spanish. This workshop will provide an overview of CalJOBS and help job seekers develop resumes and online job search skills.

Prior registration required. Register at CalJOBS.

Visit (Spanish) CalJOBS Workshop to enroll for the Zoom invitation.

For more information, call
Maria Juarez
559-788-1461
Job Search Workshop – San Diego
Location
Date/Time
Other Information
Virtual
Wednesday, November 22, 2023
10 a.m. – 11 a.m.
This workshop provides common sense tactics to be more effective in finding employment when dealing with little work experience, age discrimination, gaps in employment, barriers, and a return to the workforce.

Prior registration required. Register at CalJOBS.

Email San Diego Office to sign up and receive a Zoom invitation.

For more information, call
Patricia Garcia
619-266-4200
CalJOBS Workshop (Spanish) – Visalia
Location
Date/Time
Other Information
Virtual
Wednesday, November 22, 2023
2 p.m. – 3:30 p.m.
This workshop is conducted in Spanish. This workshop will provide an overview of CalJOBS and help job seekers develop resumes and online job search skills.

Prior registration required. Register at CalJOBS.

Visit (Spanish) CalJOBS Workshop to enroll for the Zoom invitation.

For more information, call
Cecilia Alaniz
559-713-5150
State Employment Workshop – Visalia
Location
Date/Time
Other Information
Virtual
Wednesday, November 22, 2023
2 p.m. – 3:30 p.m.
This workshop provides information on the state job application process, veterans' preference, and job interview techniques.

Prior registration required. Register at CalJOBS.

Visit State Employment Workshop to enroll for the Zoom invitation.

For more information, call
Julie Estrada
559-713-5150
State Employment Workshop – Oceanside
Location
Date/Time
Other Information
Virtual
Monday, November 27, 2023
3 p.m. – 4 p.m.
This workshop provides information on the state job application process, veterans' preference, and job interview techniques.

Prior registration required. Register at CalJOBSSM.

Email Oceanside Office to sign up and receive a Zoom invitation.

For more information, call
Julie Belisario
760-666-6774
Resume Workshop – Porterville
Location
Date/Time
Other Information
Virtual
Monday, November 27, 2023
9:30 a.m. – 10:30 a.m.
Topics include developing an effective resume and composing cover and thank you letters.

Prior registration required. Register at CalJOBS.

Visit Resume Workshop to enroll for the Zoom invitation.

For more information, call
Frances Samaniego
559-788-1381
CalJOBS Workshop – San Diego
Location
Date/Time
Other Information
Virtual
Monday, November 27, 2023
10 a.m. – 11 a.m.
This workshop will provide an overview of CalJOBS and help job seekers develop resumes and online job search skills.

Prior registration required. Register at CalJOBS.

Email San Diego Office to register and receive a Zoom invitation.

For more information, call
Patricia Garcia
619-266-4200
Resume Workshop – Visalia
Location
Date/Time
Other Information
Virtual
Monday, November 27, 2023
9:30 a.m. – 10:30 a.m.
Topics include developing an effective resume and composing cover and thank you letters.

Prior registration required. Register at CalJOBS.

Visit Resume Workshop to enroll for the Zoom invitation.

For more information, call
Donna Palos-Cervantes
559-713-5150
Veterans Job Club Meeting – Bakersfield
Location
Date/Time
Other Information
Virtual
Tuesday, November 28, 2023
2 p.m. – 3 p.m..
The Veterans Job Club is open to all veteran job seekers and offers new topics, networking, and/or guest speakers each week.

Prior registration required. Register at CalJOBS.

On the day of the workshop, select to join: Veteran Job Club.

For more information, call
Cristina Reyes
661-336-6912
Job Search Workshop (Spanish) – Bakersfield
Location
Date/Time
Other Information
Virtual
Tuesday, November 28, 2023
2 p.m. – 3:30 p.m.
This workshop is conducted in Spanish. This workshop will provide information on job search resources, labor market information, resume writing, applications, and interviews.

Prior registration required. Register at CalJOBS.

Visit (Spanish) Job Search Workshop to enroll for the Zoom invitation.

For more information, call
Yoemma Esparza
661-336-6912
Job Search Workshop – Oceanside
Location
Date/Time
Other Information
Virtual
Tuesday, November 28, 2023
3 p.m. – 4 p.m.
This workshop provides common sense tactics to be more effective in finding employment when dealing with little work experience, age discrimination, gaps in employment, barriers, and a return to the workforce.

Prior registration required. Register at CalJOBS.

Email Oceanside Office to sign up and receive a Zoom invitation.

For more information, call
Julie Belisario
760-666-6774
Financial Planning Workshop (Spanish) – Riverside
Location
Date/Time
Other Information
Moreno Valley Business and Employment Resource Center
12625 Frederick Street
Suite K3
Moreno Valley
Tuesday, November 28, 2023
10 a.m. – 11 a.m.
This workshop is conducted in Spanish. This workshop will help job seekers assess their current financial situation, develop a budget, and create a personal action plan.

Prior registration required. Register at CalJOBS.

For more information, call
an EDD representative
951-304-5677
Veterans Orientation – Riverside
Location
Date/Time
Other Information
Virtual
Tuesday, November 28, 2023
10:30 a.m. – 11:30 a.m.
Representatives will provide information on veteran benefits and services.

Prior registration required at CalJOBS.

On the day of the workshop, select to join Veteran Orientation.

For more information, call
an EDD representative
951-304-5677
State Employment Workshop – Victorville
Location
Date/Time
Other Information
Virtual
Tuesday, November 28, 2023
3 p.m. – 4 p.m.
This workshop provides information on the state job application process, veterans' preference, and job interview techniques.

Prior registration required. Register at CalJOBS.

For more information, call
an EDD representative
760-552-6552
Job Search Workshop – Bakersfield
Location
Date/Time
Other Information
Virtual
Wednesday, November 29, 2023
2 p.m. – 3:30 p.m.
Topics include developing an effective resume, composing cover and thank you letters, networking, interview techniques, and salary negotiation advice.

Prior registration required. Register at CalJOBS.

Visit Job Search Workshop to enroll for the Zoom invitation.

For more information, call
Yoemma Esparza
661-336-6912
Youth Employment Opportunity Program (YEOP) Interview Workshop – Brea
Location
Date/Time
Other Information
Virtual
Wednesday, November 29, 2023
4 p.m. – 5 p.m.
Topics include interview techniques, verbal communication, and body language.

Prior registration required. Email Orange County YEOP to register and receive a Microsoft Teams invitation the day of the workshop.

For more information, call
Renee Gonzalez
714-565-2695
CalJOBS Workshop – El Centro
Location
Date/Time
Other Information
Virtual
Wednesday, November 29, 2023
10 a.m. – 11 a.m.
This workshop will provide an overview of CalJOBS and help job seekers develop resumes and online job search skills.

Prior registration required. Register at CalJOBS. Event ID: 972808

Registered individuals will receive a unique link 24 hours prior to the event.

For more information, call
Anais Perez Armenta
760-339-2722
State Employment Workshop – El Centro
Location
Date/Time
Other Information
Virtual
Wednesday, November 29, 2023
3 p.m. – 4 p.m.
This workshop provides information on the state job application process, veterans' preference, and job interview techniques.

Prior registration required. Register at CalJOBS. Event ID: 973912

Registered individuals will receive a unique link 24 hours prior to the event.

For more information, call
Anais Perez Armenta
760-339-2722
CalJOBS Workshop – Porterville
Location
Date/Time
Other Information
Virtual
Wednesday, November 29, 2023
9 a.m. – 10 a.m.
This workshop will provide an overview of CalJOBS and help job seekers develop resumes and online job search skills.

Prior registration required. Register at CalJOBS.

Visit CalJOBS Workshop to enroll for the Zoom invitation.

For more information, call
Sonia Cisneros
559-788-1383
CalJOBS Workshop (Spanish) – Porterville
Location
Date/Time
Other Information
Virtual
Wednesday, November 29, 2023
2 p.m. – 3:30 p.m..
This workshop is conducted in Spanish. This workshop will provide an overview of CalJOBS and help job seekers develop resumes and online job search skills.

Prior registration required. Register at CalJOBS.

Visit (Spanish) CalJOBS Workshop to enroll for the Zoom invitation.

For more information, call
Maria Juarez
559-788-1461
CalJOBS Workshop (Spanish) – Rancho Cucamonga
Location
Date/Time
Other Information
San Bernardino County Workforce Development
9650 East 9th Street
Suite A
Rancho Cucamonga
Wednesday, November 29, 2023
10:30 a.m. – 11:30 a.m.
This workshop is conducted in Spanish. This workshop will provide an overview of CalJOBS and help job seekers develop resumes and online job search skills.

Prior registration required. Register at CalJOBS.

For more information, call
an EDD representative
909-948-6606
CalJOBS Workshop – Rancho Cucamonga
Location
Date/Time
Other Information
San Bernardino County Workforce Development
9650 East 9th Street
Suite A
Rancho Cucamonga
Wednesday, November 29, 2023
2 p.m. – 3 p.m.
This workshop will provide an overview of CalJOBS and help job seekers develop resumes and online job search skills.

Prior registration required. Register at CalJOBS.

For more information, call
an EDD representative
909-948-6606
Soft Skills Workshop – San Bernardino
Location
Date/Time
Other Information
Virtual
Wednesday, November 29, 2023
2 p.m. – 3 p.m.
This workshop will provide information on soft skills - personal qualities, habits, and attitudes that make a good employee and can be an indicator of job performance. Learn how to use your soft skills to enhance your interview techniques and career development.

Prior registration required. Register at CalJOBS.

For more information, Email San Bernardino Office or call
an EDD representative
909-3820456
Job Search Workshop – San Diego
Location
Date/Time
Other Information
Virtual
Wednesday, November 29, 2023
10 a.m. – 11 a.m.
This workshop provides common sense tactics to be more effective in finding employment when dealing with little work experience, age discrimination, gaps in employment, barriers, and a return to the workforce.

Prior registration required. Register at CalJOBS.

Email San Diego Office to sign up and receive a Zoom invitation.

For more information, call
Patricia Garcia
619-266-4200
Job Club Orientation – Santa Ana
Location
Date/Time
Other Information
Virtual
Wednesday, November 29, 2023
2 p.m. – 3 p.m.
This workshop will provide an overview of the Experience Unlimited of Orange County Job Club, including the benefits and requirements of becoming a member.

Prior registration required. Email Santa Ana Office to register and receive a Zoom invitation the day of the workshop.

For more information, call
Francisco Avila
714-565-2665
Job Fair – Victorville
Location
Date/Time
Other Information
Spirit Filled Family Church
9980 Hesperia Road
Hesperia
Wednesday, November 29, 2023
10 a.m. – 1 p.m.
Employers and service providers will be on hand to provide information on and to recruit for various positions.

Prior registration required. Register at High Desert AJCC Job Fair.

For more information, call
an AJCC representative
760-524-7746
CalJOBS Workshop (Spanish) – Visalia
Location
Date/Time
Other Information
Virtual
Wednesday, November 29, 2023
2 p.m. – 3:30 p.m.
This workshop is conducted in Spanish. This workshop will provide an overview of CalJOBS and help job seekers develop resumes and online job search skills.

Prior registration required. Register at CalJOBS.

Visit (Spanish) CalJOBS Workshop to enroll for the Zoom invitation.

For more information, call
Cecilia Alaniz
559-713-5150
State Employment Workshop – Visalia
Location
Date/Time
Other Information
Virtual
Wednesday, November 29, 2023
2 p.m. – 3:30 p.m.
This workshop provides information on the state job application process, veterans' preference, and job interview techniques.

Prior registration required. Register at CalJOBS.

Visit State Employment Workshop to enroll for the Zoom invitation.

For more information, call
Julie Estrada
559-713-5150
Career Exploration Workshop – Anaheim
Location
Date/Time
Other Information
Virtual
Thursday, November 30, 2023
2:30 p.m. – 4 p.m.
Topics include identifying skills, researching labor market information, and developing career strategies.

Prior registration required. Email Anaheim Office to register and receive a Zoom invitation the day of the workshop.

For more information, call
an EDD representative
714-765-4350
CalJOBS Workshop – Brea
Location
Date/Time
Other Information
Virtual
Thursday, November 30, 2023
2 p.m. – 3 p.m.
This workshop will provide an overview of CalJOBS and help job seekers develop resumes and online job search skills.

Prior registration required. Email Brea Office to register and receive a Microsoft Teams invitation the day of the workshop.

For more information, call
an EDD representative
657-400-1389
Interview Workshop (Spanish) – Delano
Location
Date/Time
Other Information
Virtual
Thursday, November 30, 2023
9:30 a.m. – 10:30 a.m.
This workshop is conducted in Spanish.
Topics include interview techniques, verbal communication, and body language.

Prior registration required. Register at CalJOBS.

On the day of the workshop, select to join: (Spanish) Interview Workshop

For more information, call
Gina Martinez
661-635-2671
Resume Workshop – Delano
Location
Date/Time
Other Information
Virtual
Thursday, November 30, 2023
10 a.m. – 11:30 a.m.
Topics include developing an effective resume and composing cover and thank you letters.

Prior registration required. Register at CalJOBS.

On the day of the workshop, select to join: Resume Workshop

For more information, call
Alejandro Castaneda
661-635-2671
Veterans Job Club Meeting – El Centro
Location
Date/Time
Other Information
Employment Development Department – Cesar E. Chavez Center
1550 West Main Street
El Centro
Thursday, November 30, 2023
10 a.m. – 12 noon
The Veterans Job Club is open to all veteran job seekers and offers new topics, networking, and/or guest speakers each week.

For more information, call
Carleton Bradley
760-339-2746
Job Search Workshop – Fresno
Location
Date/Time
Other Information
Virtual
Thursday, November 30, 2023
2 p.m. – 3 p.m.
Job seekers will learn skills, tips, and tools to become successful in their employment search.

Prior registration required. Register at CalJOBS.

Email Fresno Office to sign up and receive a Zoom invitation.

For more information, call
an EDD representative
559-230-3628
Resume Workshop – Rancho Cucamonga
Location
Date/Time
Other Information
Virtual
Thursday, November 30, 2023
10 a.m. – 11 a.m.
This workshop provides information on resume writing tips, cover letters, references, letters of recommendation and thank you letters.

Prior registration required. Register at CalJOBS.

For more information, call
an EDD representative
909-948-6606
State Employment Workshop – Rancho Cucamonga
Location
Date/Time
Other Information
Virtual
Thursday, November 30, 2023
2 p.m. – 3 p.m.
This workshop provides information on the state job application process, veterans' preference, and job interview techniques.

Prior registration required. Register at CalJOBS.

For more information, call
an EDD representative
909-948-6606
Job Search Workshop (Spanish) – San Bernardino
Location
Date/Time
Other Information
San Bernardino County Workforce Development Department
500 Inland Center Drive
Suite 508
San Bernardino
Thursday, November 30, 2023
2 p.m. – 3 p.m.
This workshop is conducted in Spanish. This workshop will provide information on job search resources, labor market information, resume writing, applications, and interviews.

Prior registration required. Register at CalJOBS.

For more information, Email San Bernardino Office or call
an EDD representative
909-382-0456
State Employment Workshop – San Diego
Location
Date/Time
Other Information
Virtual
Thursday, November 30, 2023
10 a.m. – 11 a.m.
This workshop provides information on the state job application process, veterans' preference, and job interview techniques

Prior registration required. Register at CalJOBS.

Email San Diego Office to sign up and receive a Zoom invitation.

For more information, call
Patricia Garcia
619-266-4200
State Employment Workshop – Santa Ana
Location
Date/Time
Other Information
Virtual
Thursday, November 30, 2023
10 a.m. – 11 a.m.
This workshop provides information on the state job application process, veterans' preference, and job interview techniques.

Prior registration required. Email Santa Ana Office to register and receive a Zoom invitation the day of the workshop.

For more information, call
an EDD representative
714-565-2686
Veterans Orientation Workshop – Santa Ana
Location
Date/Time
Other Information
Virtual
Thursday, November 30, 2023
2 p.m. – 3p.m.
Representatives will provide information on veteran benefits and services.

Prior registration required. Email Anaheim Office to register and receive a Zoom invitation the day of the workshop.

For more information, call
an EDD representative
714-565-2686
Resume Workshop – Victorville
Location
Date/Time
Other Information
San Bernardino County Workforce Development
17310 Bear Valley Road
Suite 109
Victorville
Thursday, November 30, 2023
2 p.m. – 3 p.m.
Topics include developing an effective resume and composing cover and thank you letters.

Prior registration required. Register at CalJOBS.

For more information, call
an EDD representative
760-552-6552
Career Exploration Workshop – Anaheim
Location
Date/Time
Other Information
Virtual
Friday, December 1, 2023
10 a.m. – 11 a.m.
Topics include identifying skills, researching labor market information, and developing career strategies.

Prior registration required. Email Anaheim Office to register and receive a Zoom invitation the day of the workshop.

For more information, call
an EDD representative
714-765-4350
CalJOBS Workshop – Blythe
Location
Date/Time
Other Information
Virtual
Friday, December 1, 2023
1:30 p.m. – 2:30 p.m.
This workshop will provide an overview of CalJOBS and help job seekers develop resumes and online job search skills.

Prior registration required. Register at CalJOBS.

For more information, call
an EDD representative
760-640-3144
Interview Workshop – Brea
Location
Date/Time
Other Information
Virtual
Friday, December 1, 2023
2 p.m. – 3 p.m.
Topics include interview techniques, verbal communication, and body language.

Prior registration required. Email Brea Office to register and receive a Microsoft Teams invitation the day of the workshop.

For more information, call
an EDD representative
657-400-1389
Financial Planning Workshop – El Centro
Location
Date/Time
Other Information
Virtual
Friday, December 1, 2023
9:30 a.m. – 10:30 a.m.
This workshop will help job seekers assess their current financial situation, develop a budget, and create a personal action plan.

Prior registration required. Register at CalJOBS. Event ID: 972848

Registered individuals will receive a unique link 24 hours prior to the event.

For more information, call
Anais Perez Armenta
760-339-2722
Financial Planning Workshop (Spanish) – El Centro
Location
Date/Time
Other Information
Virtual
Friday, December 1, 2023
10:30 a.m. – 11:30 a.m.
This workshop is conducted in Spanish. This workshop will help job seekers assess their current financial situation, develop a budget, and create a personal action plan.

Prior registration required. Register at CalJOBS. Event ID: 972849

Registered individuals will receive a unique link 24 hours prior to the event.

For more information, call
Anais Perez Armenta
760-339-2722
State Employment Workshop – Fresno
Location
Date/Time
Other Information
Virtual
Friday, December 1, 2023
10 a.m. – 11 a.m.
This workshop provides information on the state job application process, veterans' preference, and job interview techniques.

Prior registration required. Register at CalJOBS.

Email Fresno Office to sign up and receive a Zoom invitation.

For more information, call
an EDD representative
559-230-3628
Resume Writing Workshop – Fresno
Location
Date/Time
Other Information
Virtual
Friday, December 1, 2023
11 a.m. – 12 noon
This workshop provides information on resume writing tips, cover letters, references, letters of recommendation and thank you letters.

Prior registration required. Register at CalJOBS.

Email Fresno Office to sign up and receive a Zoom invitation.

For more information, call
an EDD representative
559-230-3628
CalJOBS Workshop – Hemet
Location
Date/Time
Other Information
Virtual
Friday, December 1, 2023
11 a.m. – 12:30 p.m.
This workshop will provide an overview of CalJOBS and help job seekers develop resumes and online job search skills.

Prior registration required. Register at CalJOBS.

For more information, call
an EDD representative
951-791-3500
Interview Workshop – Indio
Location
Date/Time
Other Information
Virtual
Friday, December 1, 2023
11 a.m. – 12 noon
Topics include interview techniques, verbal communication, and body language.

Prior registration required. Register at CalJOBS.

For more information, call
an AJCC representative
760-863-2627
State Employment Workshop – Madera
Location
Date/Time
Other Information
Virtual
Friday, December 1, 2023
10 a.m. – 11 a.m.
This workshop provides information on the state job application process, veterans' preference, and job interview techniques.

Prior registration required. Register at CalJOBS.

Email Madera Office to sign up and receive a Zoom invitation.

For more information, call
an EDD representative
559-479-4892
Resume Writing Workshop – Madera
Location
Date/Time
Other Information
Virtual
Friday, December 1, 2023
2 p.m. – 3 p.m.
This workshop provides information on resume writing tips, cover letters, references, letters of recommendation and thank you letters.

Prior registration required. Register at CalJOBS.

Email Madera Office to sign up and receive a Zoom invitation.

For more information, call
an EDD representative
559-479-4892
Resume Writing Workshop – Mendota
Location
Date/Time
Other Information
Virtual
Friday, December 1, 2023
2 p.m. – 3 p.m.
This workshop provides information on resume writing tips, cover letters, references, letters of recommendation and thank you letters.

Prior registration required. Register at CalJOBS.

Email Mendota Office to sign up and receive a Zoom invitation.

For more information, call
an EDD representative
559-655-6845
State Employment Workshop – Mendota
Location
Date/Time
Other Information
Virtual
Friday, December 1, 2023
2 p.m. – 3 p.m.
This workshop provides information on the state job application process, veterans' preference, and job interview techniques.

Prior registration required. Register at CalJOBS.

Email Mendota Office to sign up and receive a Zoom invitation.

For more information, call
an EDD representative
559-655-6845
CalJOBS Workshop – Oceanside
Location
Date/Time
Other Information
Virtual
Friday, December 1, 2023
10 a.m. – 11 a.m.
This workshop will provide an overview of CalJOBS and help job seekers develop resumes and online job search skills.

Prior registration required. Register at CalJOBS.

Email Oceanside Office to register and receive a Zoom invitation.

For more information, call
Julie Belisario
760-666-6774
State Employment Workshop – Riverside
Location
Date/Time
Other Information
Virtual
Friday, December 1, 2023
11 a.m. – 12 noon
This workshop provides information on the state job application process, veterans' preference, and job interview techniques.

Prior registration required. Register at CalJOBS.

For more information, call
an EDD representative
951-304-5677
Youth Employment Opportunity Program (YEOP) Workshop – Riverside
Location
Date/Time
Other Information
Virtual
Friday, December 1, 2023
2 p.m. – 3 p.m.
This orientation presents an overview for youth, ages 15 to 25, of all job market workshops and youth services, and is the first step in the job-seeking process.

Prior registration required. Register at CalJOBS.

For more information, call
an EDD representative
951-304-5677
If you would like to choose a different region, select: