Español
North Bay Region
The North Bay region is comprised of Lake, Marin, Mendocino, Napa, Solano, and Sonoma counties.
Top Job Advertisements
*
High-Skill Occupations
Registered Nurses: 880
Medical and Health Services Managers: 271
General and Operations Managers: 192
Elementary School Teachers, Except Special Education: 165
Sales Managers: 161
Middle-Skill Occupations
Heavy and Tractor-Trailer Truck Drivers: 224
Bookkeeping, Accounting, and Auditing Clerks: 190
Teacher Assistants: 163
Automotive Service Technicians and Mechanics: 155
Medical Assistants: 151
Entry-Level Occupations
Retail Salespersons: 949
First-Line Supervisors of Retail Sales Workers: 682
Customer Service Representatives: 591
Sales Representatives, Wholesale and Manufacturing, Except Technical and Scientific Products: 418
Laborers and Freight, Stock, and Material Moves, (by Hand): 342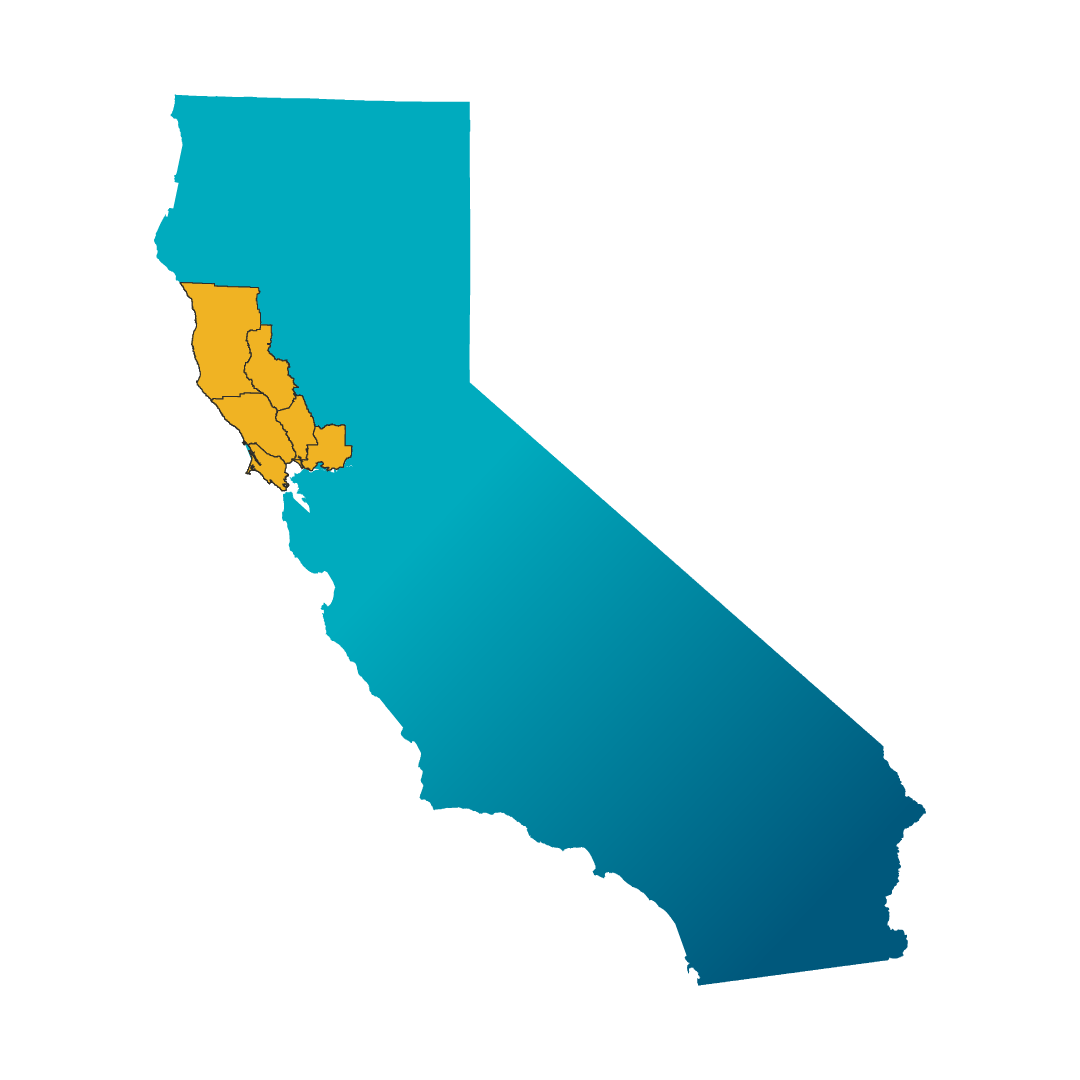 *Online job listings during the 60-day period from June 19 to August 17, 2021, as captured from the Burning Glass Technologies Labor InsightTM data series. It provides job advertisements from numerous online job boards, including CalJOBSSM, California's labor exchange system.