Español
Workforce Success Story – Alex Merical (Sacramento)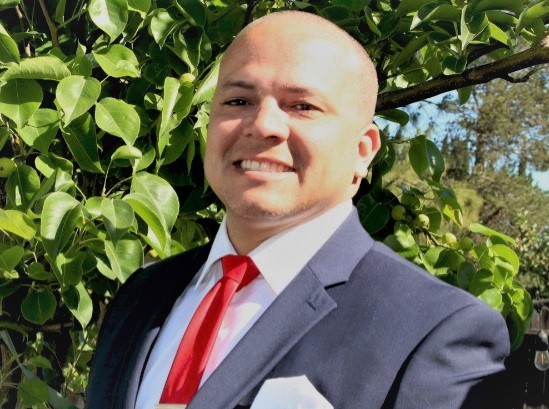 The Employment Development Department (EDD) and workforce development partners like America's Job Center of California (AJCC) work together in support of stronger jobs and stronger communities by connecting skilled workers, like Alex Merical, with employers.
Merical, a nine-year Army veteran, took up a recommendation to check out Sacramento Works, an AJCC in Sacramento, after five months of job searching led nowhere.
"Literally zero call backs. I began to feel discouraged," Merical said. "Having employment gives meaning to a person's existence. Granted, there are other things that give a person a sense of significance, but a career is something to be passionate about, given it is the right one for the right person."
Veteran Outreach Representative Richard Thornhill of the EDD was paired up with Merical. Thornhill assisted Merical by creating a "job strategy," registering him for job workshops, and providing him one-on-one career counseling sessions.
"He [Thornhill] would constantly send me emails with potential jobs that even though nearly all of them were unrelated to my field, he kept me on the lookout for new opportunities," Merical added.
After three months of searching, Merical who has a background in Computer Science, got a job interview in the Information Technology (IT) Department at Sacramento State University. Thornhill set up a mock interview panel to help Merical prepare for the interview. "If a veteran had faith in me and what I could do for him, then in due course he would be successful in obtaining the job he was after," Thornhill said.
Thornhill's guidance helped Merical land the job and he began working at Sacramento State University in May 2022. "Getting the job at Sac State gave me the much needed security with respect to finances, resume building, and overall motivation that I will still be able to turn my passion into my career," Merical said.
AJCCs offer no-cost skills assessments to individuals looking for a career change. Job seekers can take advantage of a number of employment resources at AJCCs including vocational education and job training opportunities, resume assistance, job referral placement assistance, and employment-related workshops. Career counselors work to assist job seekers in local AJCCs statewide to help identify their interests, assess skills, and locate in-demand jobs and training. All of these invaluable employment and job training services and resources are offered to job seekers at no cost.
"It was easy to sign up, and there were honestly no downsides when I weighed my options," Merical said. "If you're a veteran in the job market, you should be exploring every avenue and opportunity for professional advancement."