Español
Benefiting Californians | October 2023
Welcome to the new Employment Development Department (EDD) newsletter, where we will share our story as the administrator of one of the nation's largest public benefit systems—with over 21 million people filing 63 million unemployment, disability, and Paid Family Leave benefits claims over the past decade. We're also the State's largest tax collection agency and an integral player in the State's workforce development system. This newsletter will help us transparently share our progress with some regular communication to help better inform you on the major changes impacting EDD customers.
Subscribe to our newsletter!
Receive email updates on Department improvements, news, and more!
Online Unemployment Applications Now Available for Federal, Military, and Out-of-State Workers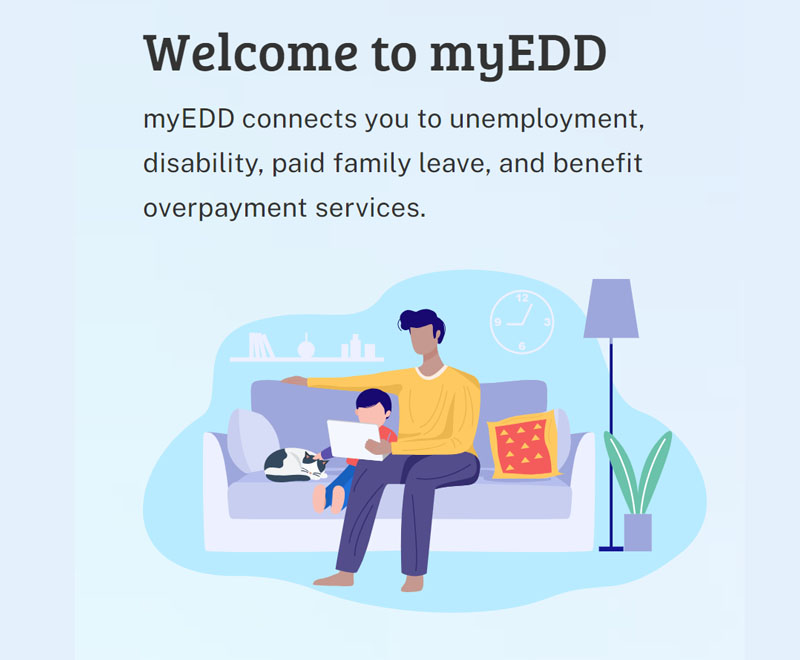 In September, we updated our customer-facing systems to help federal, military, and out-of-state California workers apply online for unemployment benefits. Until now, these workers used paper applications or had to call. This upgrade is another step in our wide-reaching EDDnext transformation period to modernize operations and improve customer service.
This new online option speeds claim processing, simplifies wage verification with the federal government, and helps ensure applications are completed properly. We will continue rolling out EDDNext customer experience improvements including more multilingual and self-service options, integrated benefit systems, enhanced contact center services, and more.
---
Disability Insurance Text Message Claim Updates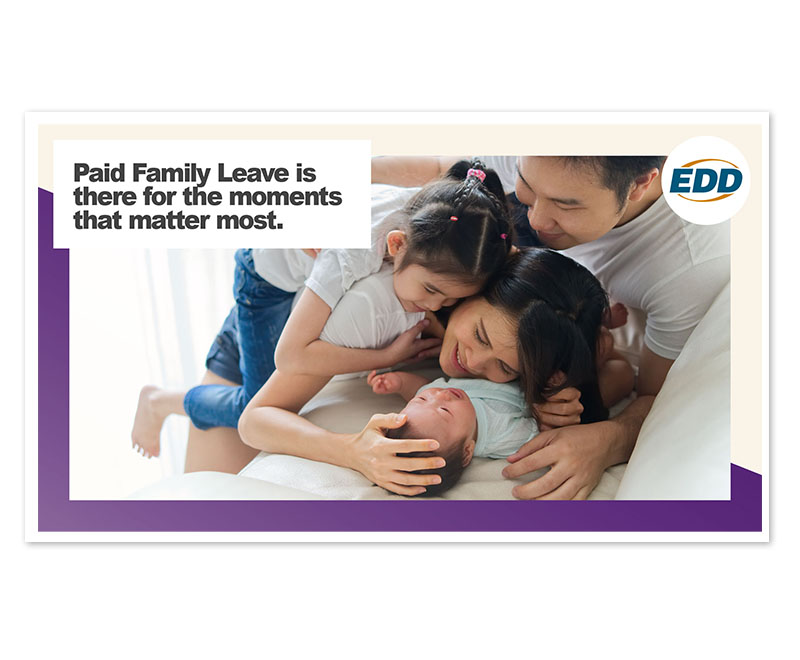 We added text message updates for Disability Insurance in addition to those for Paid Family Leave (PFL) claims. The new text messages proactively update claimants about claim status. Messages include application confirmations and the status of medical certifications for disability claims.
The launch of Disability Insurance text messaging is another customer service improvement during our EDDNext transformation period. The improvement follows feedback from customers who increasingly want mobile-friendly services and real-time information about claim status.
While text message communication is convenient, it is sometimes exploited by scammers who attempt to impersonate legitimate services. Scammers may "phish" for victims by pretending to be banks, stores, or even government agencies. We encourage Californians to stay vigilant against scam attacks. Visit our Help Fight Fraud webpage for information about how Californians can guard against identity theft and report suspected fraud.
EDD does not request our customers' personal information via text message. Text alerts are sent from 35954 or 95937. Anyone who is unsure whether official looking correspondence is legitimate should always verify the request through official channels, such as EDD's contact information on our website.
---
EDDNext Improving Customer Experiences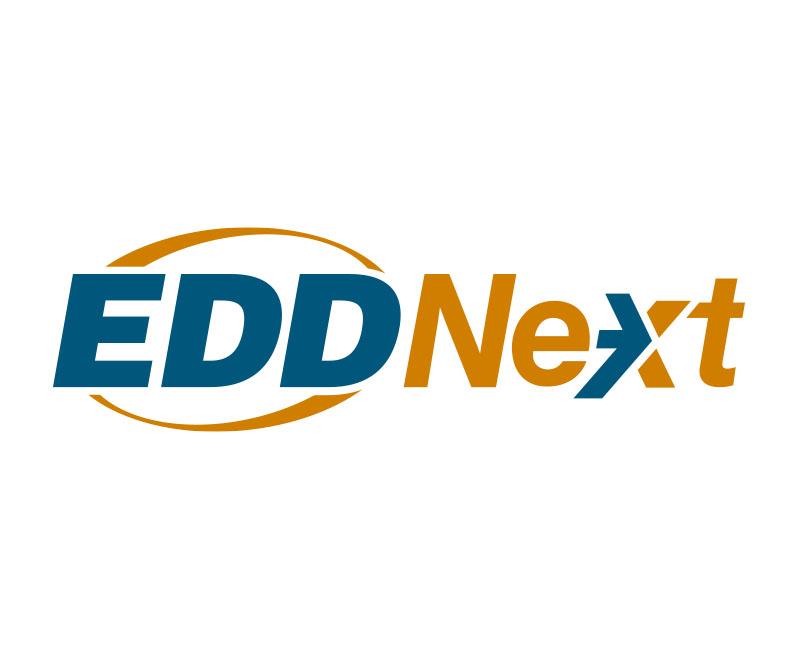 In August, we kicked off a project to transform our call centers into a high-tech contact center that integrates our different benefit programs and services. Our mission is clear—provide world-class service to our customers, whenever and however they need it.
Our modern contact center will adopt the latest technologies, including live chat, interactive voice response, machine learning and artificial intelligence, chatbots, and multilingual services. These capabilities share one goal, to deliver fast, accurate and user-friendly service for our valued customers.
The project will start with a Disability Insurance pilot project later this year to improve call handling capabilities. These enhancements will continue improving customer service for those who call us.
That's not all. In June, we launched myEDD, a more secure, user-friendly, online access to unemployment, disability, and Paid Family Leave benefit services. The new myEDD replaces the previous Benefit Programs Online and is informed and influenced by customer and stakeholder input. It features a more secure login verification process, just like with online banking, and makes password recovery easier. In the next few months, we will expand myEDD language access with versions in Traditional Chinese, Simplified Chinese, and Vietnamese, followed soon after with versions in Korean, Armenian, and Tagalog.
We also continue to build electronic options for collecting additional information from unemployment claimants to help us determine their eligibility for benefits. This means faster benefit determinations for customers who encounter eligibility issues. The current process requires scheduling a phone interview with an EDD representative, which can slow processing. Instead, we now streamline eligibility determinations with the option of online fact-finding questionnaires.
---
California Joins Governments and Businesses Across the Nation to Further Elevate Customer Service
California recently hosted the National Association of State Workforce Agencies (NASWA) Summit in Los Angeles. EDD Director Nancy Farias highlighted California's historic work to modernize its benefit systems and improve customer experiences across the board through EDDNext. Nancy was also elected to NASWA's national 2024 board of directors, which represents state and U.S. territory workforce agencies nationwide.
"Through EDDNext we are taking action to improve EDD—and the experience of our customers—through technology and most importantly, common sense," said EDD Director, Nancy Farias, during the Summit's opening ceremonies. "Our mission is to revolutionize the customer experience, empower job seekers and employers, and ensure security as we go through this modernization."
The Summit provided California with a platform to collaborate with other states and industry leaders to accelerate transformation and foster further innovation to enhance customer-centered services. The EDD participated in a workshop on harnessing direct customer feedback. We shared insights with other states on the pivotal role of customer research as a cornerstone to improve service for millions of Californians.
California's EDD stands out as one of the only state departments with a team dedicated to conducting customer research and collecting feedback, using it to improve services as well as influence the design and development of user-friendly benefit systems.
We also participated in a panel discussion about national efforts to share data and collaborate to combat fraud. Since 2020, our EDD investigators have contributed to law enforcement efforts by opening over 1,800 investigations—leading to arrests of over 600 suspects, and convicting over 300 perpetrators from California, across the country, and overseas.
In addition, EDD's Labor Market Information Division (LMID) highlighted its recently updated Occupational Guides to assist students and jobseekers with planning for their educational and career goals. LMID upgraded the guides as a dynamic, interactive dashboard on our EDD website. The LMI Institute recently awarded the product "Best State Labor Market Information Product for Supporting Jobseekers."
California will continue to draw on the national experience of governments and businesses across the country as it embraces modernization and customer service improvements through EDDNext.
---
Empowering Local Communities to Help Californians Find Good Jobs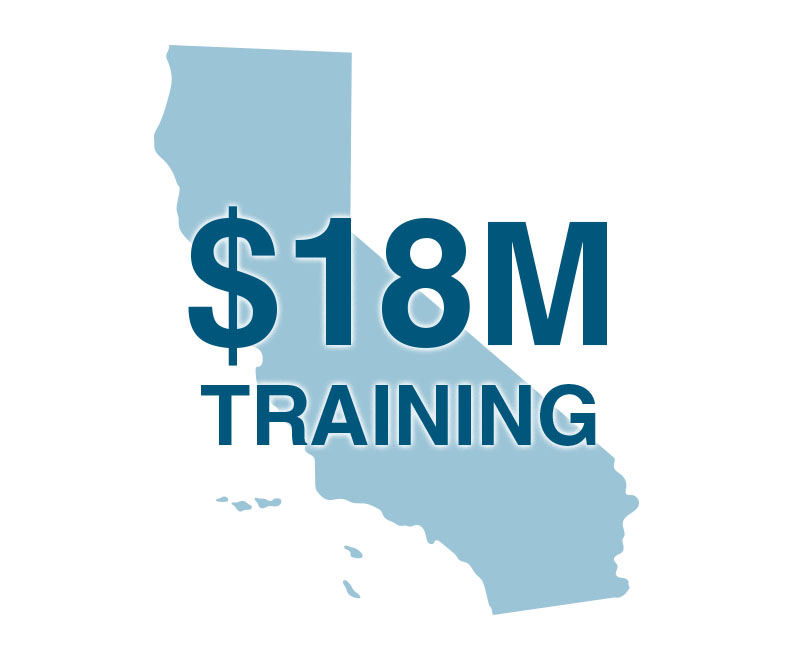 The EDD administers millions of dollars in innovative grant programs that help people with limited English proficiency get the training they need to find good jobs.
In February, we announced $18 million to help prepare workers with limited English proficiency for jobs in growing and sustainable regional industries. EDD awarded the grants to organizations that will expand English Language Learner Integrated Education and Training programs across California. The funds help people who face significant barriers to employment by providing employment-focused training.
In April, we awarded $7.9 million to Public Works Alliance to help implement emergency medical services recruitment and training programs across California. These programs recruit young adults from underrepresented communities who face significant employment barriers.
We also awarded more than $11 million in grants to Employment Social Enterprise organizations in July that will help underserved job seekers enter the workforce. The grants fund technical assistance and projects that help California's most vulnerable populations find employment in a supported employment setting.
---
2023 California Jobs Market Briefing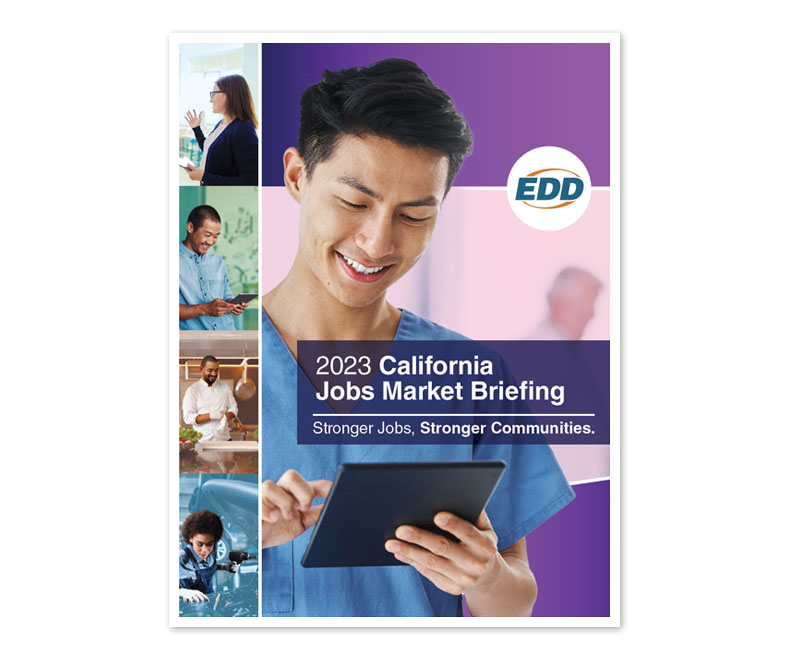 In recognition of Labor Day, we released the annual California Jobs Market Briefing (PDF) with data on high-demand jobs and information about many programs and services that help connect job seekers with hiring employers.
We also published our 2023 Stronger Jobs, Stronger Communities feature page showcasing the top five in-demand occupations in each of the State's 15 economic regions as well as infographics and videos that illustrate those occupations. The page contains information and tools to help job seekers find which industries are hiring.
California has maintained strong post-pandemic job growth, averaging over 31,300 jobs gained per month in 2023 - completely recovering key industry job totals, and in several sectors, growing beyond pre-pandemic levels.
---
EDD Implements All State Auditor Recommendations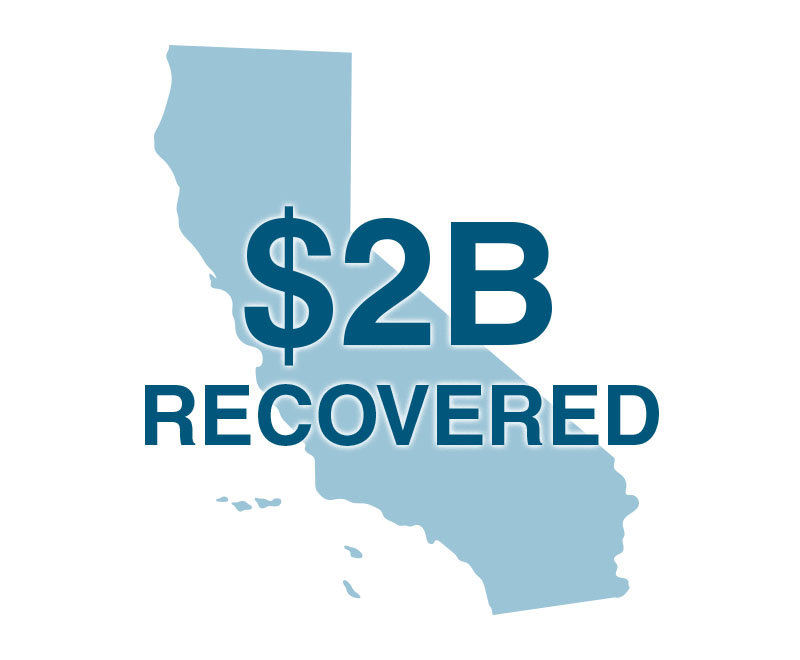 Based on pandemic lessons learned, we have delivered major improvements including implementing all 21 California State Auditor (CSA) pandemic recommendations for fraud fighting and operational improvement.
We implemented tough new anti-fraud measures in 2020 that blocked tens of billions of dollars in fraud attempts. In close coordination with Fraud Special Counsel, McGregor Scott, we have recovered nearly $2 billion in stolen funds, with more to come.
We are also continuing to speed our payments. Last year, up to 86 percent of unemployment claims met the U.S. Department of Labor's (DOL) payment requirements. In June 2020 of the pandemic, the nationwide percentage was 52 percent. DOL standards require states to pay at least 87 percent of first unemployment payments within 3 weeks. The EDD transparently posts payment information on its online data dashboard, consistent with the CSA's mandate. Our efforts dedicated to modernization will continue to help us build greater efficiencies in our benefit programs.
To further fortify our positive trends in customer service and support EDDNext, we created Customer Experience and User Experience teams to gather customer feedback and guide improvements.
---
Meet Quinn Buniel, EDD's New Legislative Director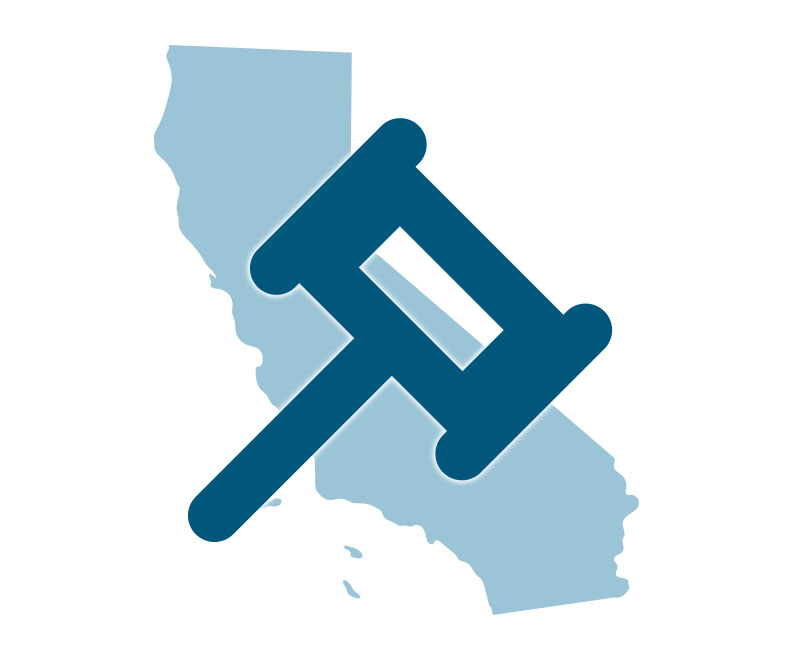 We are excited to welcome Quinn Buniel as the EDD's new Deputy Director of Legislative Affairs. Quinn has served at the EDD since 2014, and most recently acted as the Department's Assistant Legislative Advisor. In his roles, Quinn has focused on improving the customer experience for families, workers, and employers. Quinn is a proud graduate of Santa Barbara City College and the University of California, Davis.
Quinn has the experience and creativity to continue helping the EDD to effectively serve its customers and the Legislature.
---
Contact Center Customer Satisfaction Surveys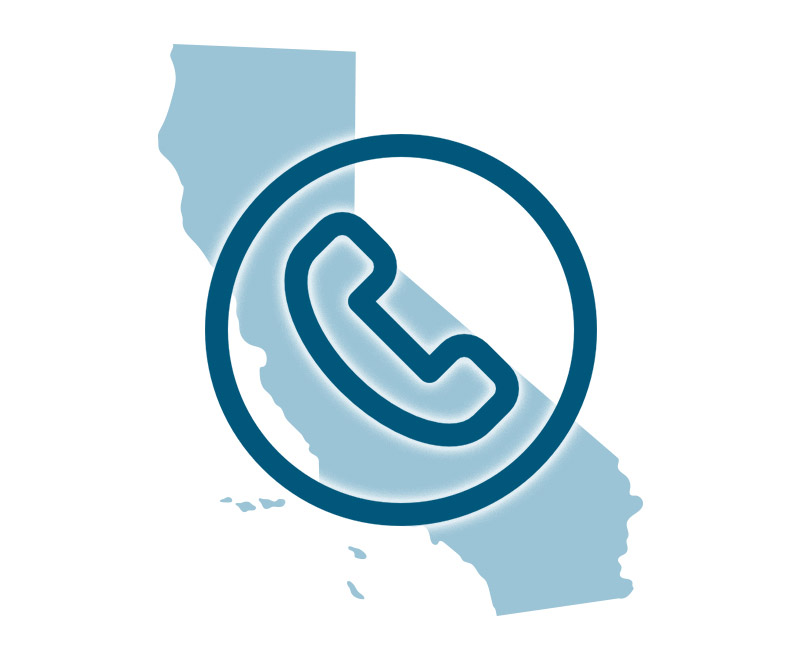 We engage in robust customer satisfaction research to measure performance and identify areas for improvement. In response to the California State Auditor's recommendation and Assembly Bill (AB) 56, we expanded the availability of after-call surveys through each of our benefit program contact centers. The surveys help measure customer satisfaction after speaking with an agent.
For example, from January to July 2023, 89 percent of customers calling our unemployment customer service line found that our representative was polite and professional, up from 85 percent between January 2022 to July 2023. EDD customers said that 83 percent of our representatives had helpful knowledge and experience These results are consistent with the positive trend we also saw in our 2022 annual customer satisfaction survey across our EDD programs.
Survey results were especially positive for our new dedicated, multi-lingual language lines for the unemployment program. Over 92 percent of customers using the Spanish-language line found the representative polite and professional, and 89 percent said the representative had helpful knowledge and experience. Of the customers using the dedicated Cantonese, Mandarin, and Vietnamese language lines, 93 percent reported the representative was polite and professional and 89 percent said the representatives had helpful knowledge and experience.
We are optimistic that the new training and resources we deployed for employees, and our sustained EDDNext modernization investments, will help further these positive trends.
---
EDD By The Numbers
314,329:
Disability Insurance and Paid Family Leave claim updates sent to customers by text message in September.
---
$37 million:
Total grant funding distributed to local areas since January 2023 to help strengthen California's workforce.
---
100:
Percentage of California State Auditor's pandemic operations and fraud-fighting recommendations implemented by the EDD.
---
93:
Percentage of contact center customers in 2023 who reported that EDD agents on the dedicated Cantonese, Mandarin, and Vietnamese language lines were polite and professional.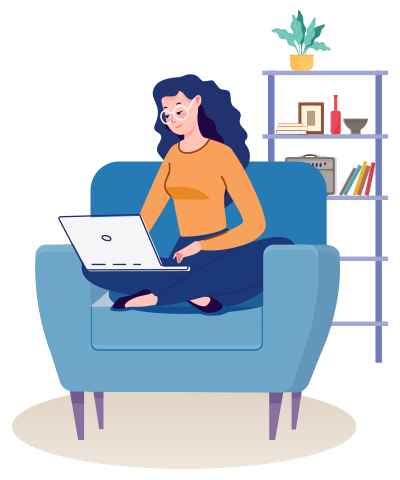 Introducing EDDNext
Meet EDDNext and learn how we're transforming your EDD experience, from start to finish.