Español
Paid Family Leave Community Partner Toolkit
We know the valuable role you play as a community partner in assisting people in need of Paid Family Leave (PFL). We've created this toolkit to help you find information and materials about PFL and the expanded leave benefit to share with your members, clients, customers, and community.
PFL provides up to eight weeks of benefits to people who take time off work to care for a seriously ill family member or to bond with a new child. Beginning January 1, 2021, PFL will expand by adding a new claim type called Military Assist. PFL Military Assist benefits will be available to eligible California workers who need time off work to participate in a qualifying event or activity because of the military deployment of their spouse, registered domestic partner, parent, or child to a foreign country. New, eligible PFL claimants can file their claim beginning January 1, 2021, or after to receive PFL benefits for Military Assist claims.
Webpages
Share the following webpages with potential PFL claimants. Bitlinks (bit.ly) are shortened links for use on platforms that have character limitations. Use the bitlinks where needed on social media.
PFL does not provide job protection. People may qualify for job-protected leave under the Family and Medical Leave Act or the following Department of Fair Employment and Housing acts:
California Family Rights Act
Fair Employment and Housing Act
New Parent Leave Act
Forms and Publications
Place orders for the following materials at Online Forms and Publications.
For documents in other languages, visit PFL Forms and Publications.
Visuals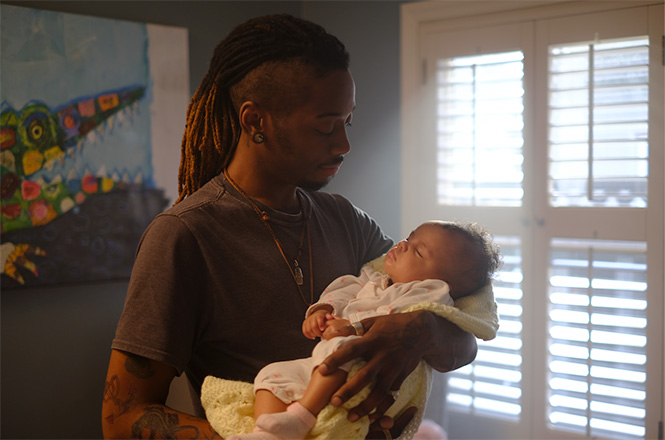 Share our branded PFL photos and infographics. If used, please credit the Employment Development Department (EDD).
Social Media
Connect with us and share PFL messaging from our social media channels.
Hashtags
Use the following hashtags to expand your reach.
#PaidFamilyLeave
#CAPaidFamilyLeave
#

C. A. P. F. L.

#PaidLeave
#MomentsMatter
#WorkingInCA
#MilitaryFamily
#MilFam
Approved Messaging
Use these messages to spread the word about PFL.